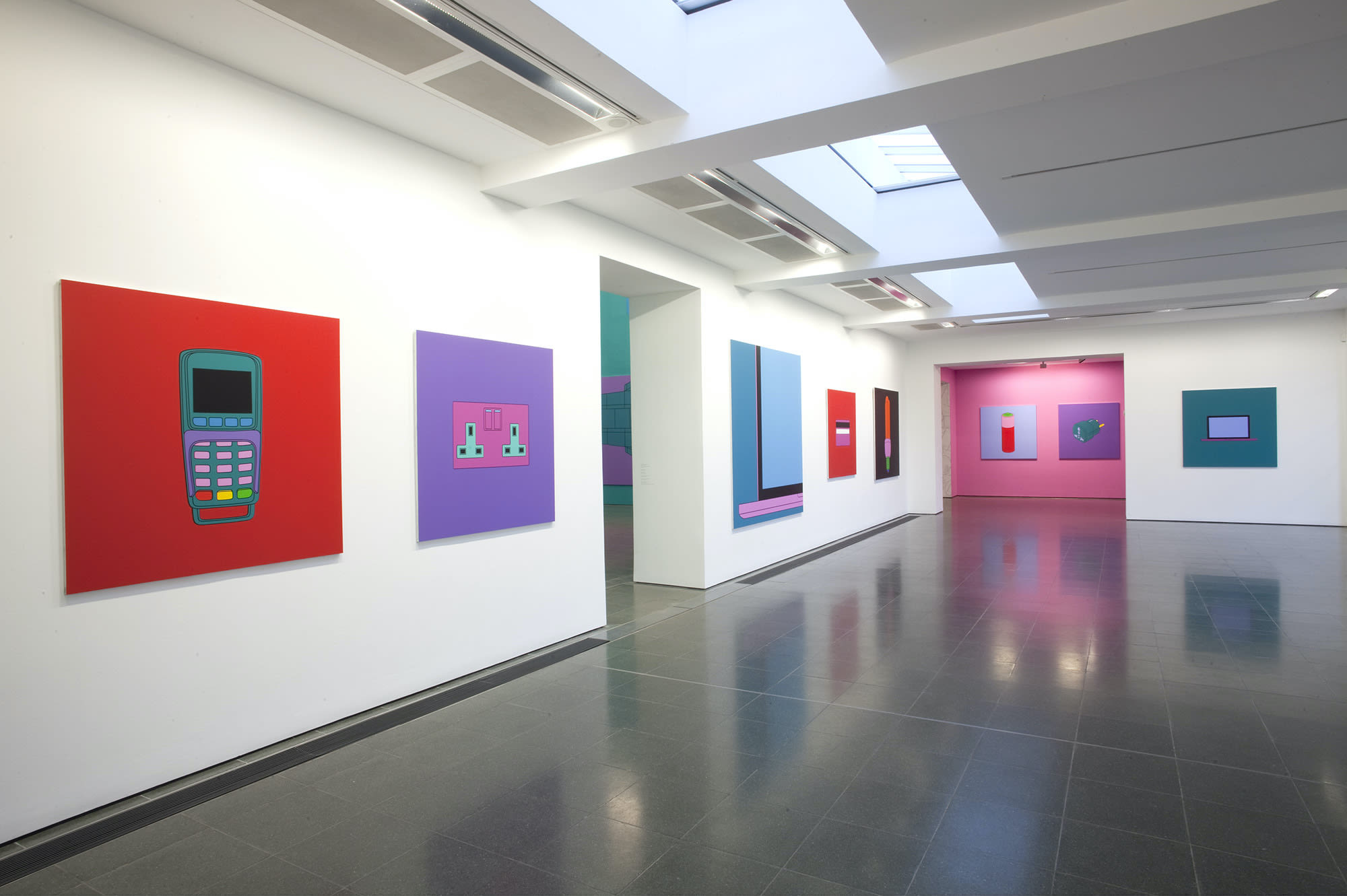 Transience
25 November 2015 - 14 February 2016
Serpentine Gallery, London
This winter, the Serpentine presents an exhibition by Michael Craig-Martin. This is the first solo show of Craig-Martin's work in a London public institution since 1989 and brings together works from 1981 to 2015, including his era-defining representations of once familiar yet obsolete technology; laptops, games consoles, black-and-white televisions and incandescent lightbulbs that highlight the increasing transience of technological innovation. The exhibition will also feature new wallpaper that has been conceived especially for the exhibition.
From the earliest work in the show, a wall drawing first produced in 1981 (the same year that the first personal computer was made available), to a painting from 2014 that depicts the minimal lines of an iPhone, Craig-Martin's work has recorded the profound impact that electronic technology has had on the way we consume and communicate. The exhibition explores the seismic shift from analogue processes to digital technologies that informed the production and distribution of new kinds of objects in the late 20th and early 21st centuries.
Craig-Martin's early works explored the conceptual possibilities of contemporary art, testing the boundaries between functional and functionless forms. The introduction of digital technology in recent years has resulted in the breakdown of the relationship between form and function, a process that Craig-Martin captures in his depictions of successive inventions, from the battery to the cassette to the laptop.
The exhibition is accompanied by a fully illustrated catalogue with texts by Alice Rawsthorn and Marco Livingston, and an interview between Michael Craig-Martin and Liam Gillick.
MICHAEL CRAIG-MARTIN: LIGHTBULB
Lightbulb is a digital artwork created by Michael Craig-Martin for the Serpentine Galleries Galleries on the occasion of his exhibition Transience. It is a drawing with six coloured elements, controlled by a software algorithm.

Download your own version, for free, here.